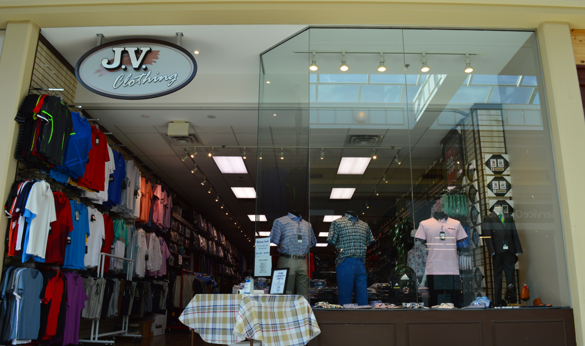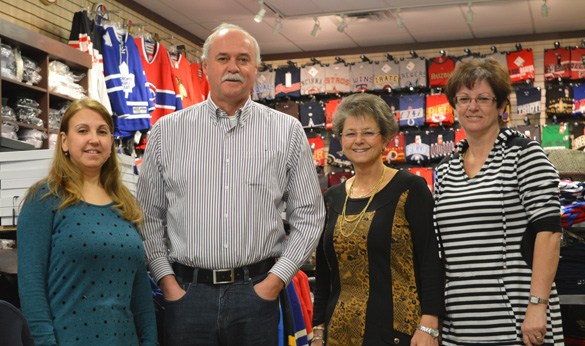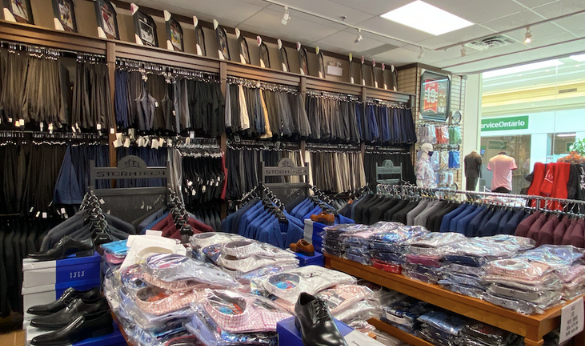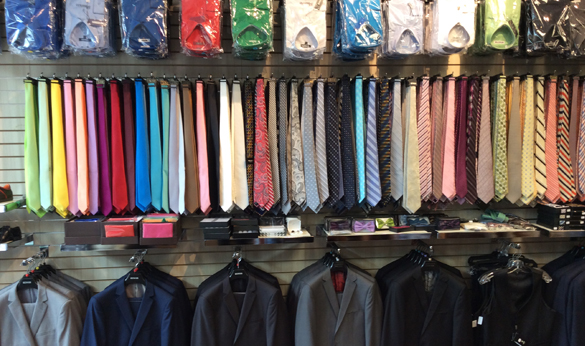 Welcome to JV Clothing
You know from the moment you walk into JV Clothing that you've come to the right place! For more than 40 years now John Vieira and his warm, friendly staff and inviting store have been at the centre of men's style and sportswear in Georgetown and Halton Hills.
John is also at the centre of our community, involved in charity and sports events, decking out our teams and schools, providing fan-wear for our local teams as well as every team in major league sports, and finding and offering a great selection of sports collectibles and memorabilia, including autographed jerseys and pictures, and great sports gift ideas for the fan who seems to have everything.
If you're in a hurry, the staff can reliably help you get right to what you need. But come by the store when you've got time to spend, too – John is always ready to shoot the breeze with you!
Located conveniently in the Georgetown Market Place, JV Clothing is your best choice for your menswear and fan-wear needs:
Suits, sport jackets and slacks
Shirts and ties
Cufflinks, tie pins and other men's jewellery
Men's shoes
Custom tailoring
Custom embroidery and corporate wear
Team jerseys with or without custom names and numbers – use your own name or your favourite player's
Team scarves, caps, toques, t-shirts, sweatshirts & hoodies and jackets – NFL, NHL, NBA, MLB
Halton Hills Thunder fan-wear
CURRENT PANDEMIC STATUS
During the current re-opening stage, we are open in limited capacity and ready to serve you. We are in the store from 10 am to 8 pm Monday to Friday, and 10 to 5 Saturday. Please order online where available, email us using our contact form or call the store at 905-877-1598 to order.

Gift certificates are also available in store.